ABOUT US
Founded in 2008, Mybusinessbooks.com is a fast growing privately held publishing company. It was initially formed to fulfill the needs of its parent company's clients. Many clients wanted practical, straightforward management and planning tools to assist them in their day-to-day activities and operations. We soon expanded our offerings to a wide variety of people wanting difference-making business help at a reasonable price without having to hire a consultant. The company is now a division of Kilterly, LLC.
Our highly experienced authors and consulting authors have written a number of highly effective planning, training and informational manuals, workbooks and white papers. And more are on the way. Whether it's planning, management, employee evaluation, customer service, real estate investing or other important business topics, we are your source for excellent tools designed to inform and educate as well as document processes (e.g., strategic planning).
The ebooks listed on this site are very popular and widely used by both for-profit and non-profit organizations and by businesses ranging from start-ups to some of the largest companies in the world. Entrepreneurs, executives, mid-level managers, employees and anyone looking to enhance profits or various business related skills use our books on a regular basis.
The authors featured on this site have heavy business experience including successful start-up ventures, leading established profitable businesses, heading up signficant turnaround efforts, and consulting with small, medium, and large sized businesses from various industries as well as non-profit organizations. David Arringdale, founder of several very successful businesses, has authored or co-authored several of the books offered here. His background also includes heading up the strategic business unit of one of the world's foremost management consulting firms and top executive positions including CEO of several prominent businesses. Also, he has led major turnarounds and helped each business achieve unprecedented levels of success.
Thousands of the various ebooks offered on this site are being used by organizations of all sizes and types worldwide. Here is what a few of our customers say about mybusinessbooks.com:
I was looking for a book to help me solve a complex sales compensation dilemma I was facing in my business. I finally found mybusinessbooks.com. I bought the book and was pleasantly surprised by how concise, straight to the point, easy to understand, and helpful the book was. Due to the complexity of my problem and its specifics, I needed further advice - advice that could not be found in any book. I contacted their support team via email and got exactly the type of guidance and support I needed.....in-depth insight to my problem and a number of helpful solutions. The good guys at mybusinessbooks.com were extremely friendly and helpful. They are absolutely amazing with their willingness to help and their knowledge and care. The problem is now solved thanks to mybusinessbooks.com. I am extremely satisfied and would recommend them to everybody. THANKS!!!
-Ori A., Solar Path, Inc.
"We used the Strategic Planning Workbook when we developed our initial strategic plan and we couldn't have been happier with the results. The workbook was an excellent resource as we built our plan. Our company is thriving and we attribute much of that success to having a sound strategic plan in place that was implemented effectively. The workbook helped us tremendously in arriving at excellent strategies and tactics."
-Chris A., Cloud Nine Diamonds, Inc. http://www.cloudninediamonds.com
"I stop by the site on a regular basis to see what new books might have been added. I first purchased the Strategic Planning Manual and was so impressed that I came back and purchased a management training manual. The information provided and approach taken by the authors is very practical and has helped me and my employees take our business to new heights. We are very impressed and highly recommend the books on the mybusinessbooks.com site."
-James B., IMG Cos.
Remember that all of our ebooks carry a 100% money back guarantee. If you aren't completely satisfied with your purchase, just let us know and we will refund your money immediately....no questions asked.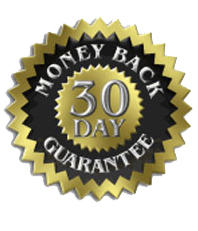 Kilterly, LLC · Ankeny, Iowa 50021